RE: R21 Windows System Error
Thanks for the response.
I am compiling against the R21 API.
As far as including the DLLs I had a similar problem in the past and I used this property inside of Visual Studios to include the necessary DLL files.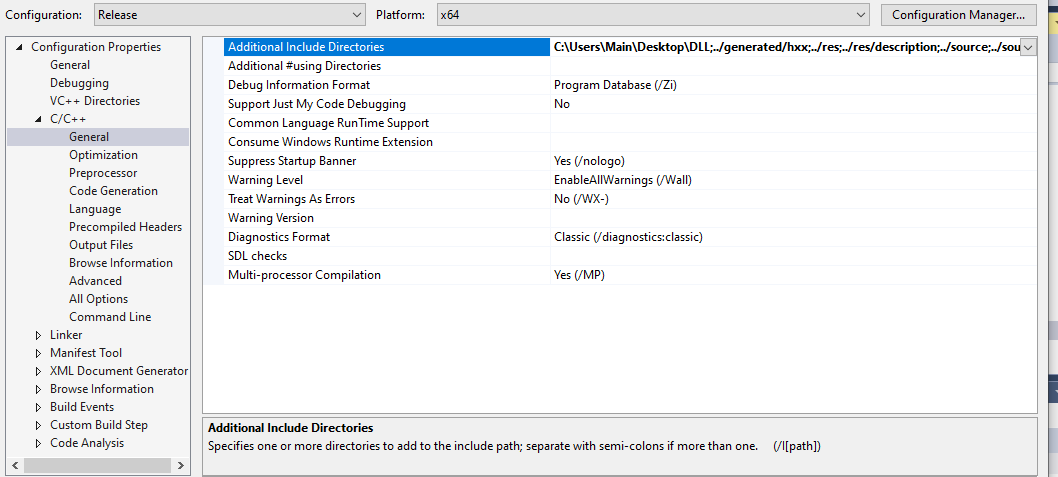 I've been using this method since before R21.
The one page you linked said that the DLLs needed can be placed in myplugin\res\libs\win64. I tried including my DLLs inside of this path and that didn't work, neither did changing projectdefinition.txt to use the AdditionalIncludeDirectories statement.
Is one of the methods you linked the proper way to include the DLLs or is using the Additional Include Directories property inside Visual Studios still valid?
As an additional bit of info the computer that it is failing to run on is running Windows Server 2016.
Thanks,
John Thomas
posted in Cinema 4D Development