RE: Identify when scene is rendering (Redshift)
Hi Riccardo,
Thanks for your reply. I cant get c4d.GeGetVersionType() to work the way I expect it. I was thinking of output-ing it to a text object for testing purposes. That should than show me a different number when rendering depending on whether it's in the application or through the commandline. Both return 2.
Furthermore most of the constants I would be checking against don't resolve in R20 but do in R21. Is this command changed significantly in R21? We're still using R20.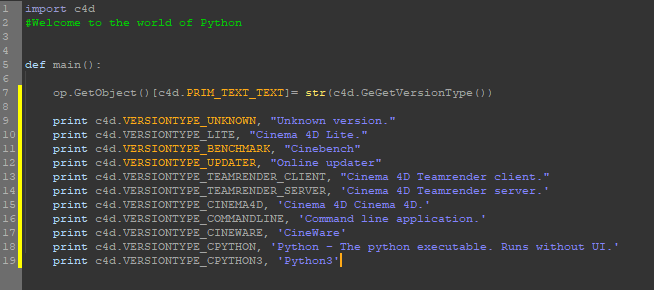 posted in Cinema 4D Development