pyr
---
Latest posts made by pyr
MergeDocument under a selected Null
Hey,
i use
c4d.documents.MergeDocument(doc , f,  c4d.SCENEFILTER_OBJECTS | c4d.SCENEFILTER_MATERIALS | c4d.SCENEFILTER_MERGESCENE)


now i would like to group this new scene under a NULL. if i do the whole thing via obj.InsertUnder(null) i miss the materials.
which is totally logical but unfortunately not what i have in mind.
So one idea would be to insert the materials separately into the scene by checking the tags. The problem is that I can't be 100% sure that all the materials that are needed will be migrated.
Another approach would be to check which objects are already in the scene and then simply move the newly loaded ones under the zero.
So what is the best way to extend the functionality of MergeDocument to be able to specify a null object as root?
posted in Cinema 4D SDK
•
CENTER AN OBJECT IN THE VIEW AND MAXIMIZE ITS SIZE
I got a setup with a stationary camera. i need to keep the object centered in my view and maximize its size but i can't change the rotation / position of my camera.
what i have so far is the following:
i calculate the center of the objekt and change the offset accordingly to center the object. now if i want to zoom in my offset calculations are wrong again.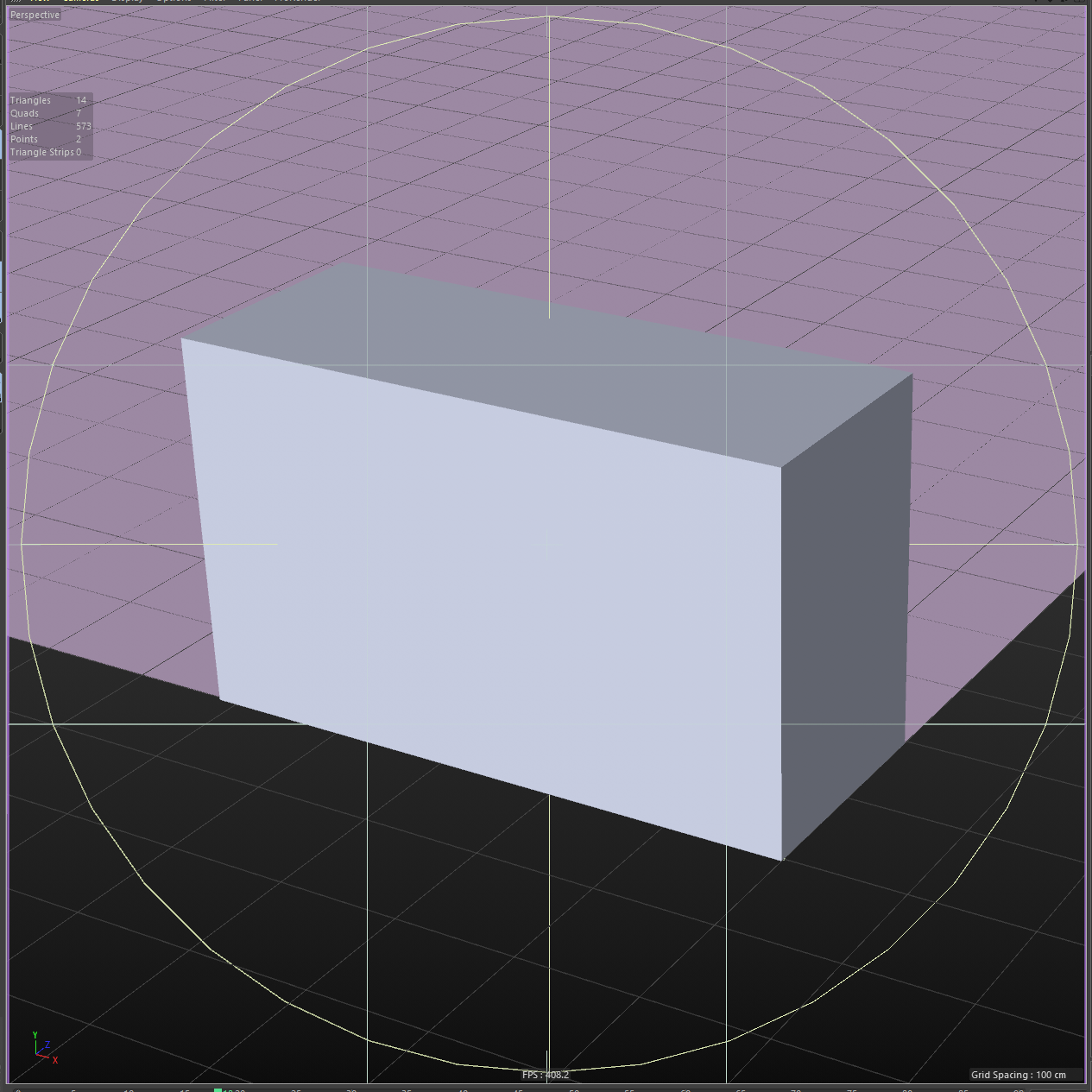 edit:
can someone please move the thread into the right subforum?
posted in Cinema 4D SDK
•
RE: Polygon Islands Convenience Method?
here is a script i use to color polygon groups. unfortunately a bit slow
import c4d
from c4d import gui
import random

def main():
    random.seed(666)

    c4d.CallCommand(12139) # point mode
    selection  = doc.GetActiveObjects(c4d.GETACTIVEOBJECTFLAGS_NONE)
    for s in selection:

        cnt = s.GetPointCount()
        tag = c4d.VariableTag(c4d.Tvertexcolor, cnt)


        data = tag.GetDataAddressW()

        bs = s.GetPointS()

        done = []

        for i in range(cnt):

            if i in done: continue

            r = random.random()
            g = random.random()
            b = random.random()

            c = c4d.Vector4d(r,g,b,1)

            bs.DeselectAll()
            bs.Select(i)

            c4d.CallCommand(12557)

            sel = bs.GetAll(cnt)

            for index, selected in enumerate(sel):
                if not selected: continue

                done.append(index)
                c4d.VertexColorTag.SetColor(data, None, None, index, c)

            done = list(set(done))

        s.InsertTag(tag)

# Execute main()
if __name__=='__main__':
    main()

posted in Cinema 4D SDK
•
How to remove generator childs when converting via "c"
Hey,
i have built a spline gernerator that modifies a spline, when i convert the object i get my modified spline but also the hirachie remains. however i only need the new spline object.
Since GetContour() unfortunately doesn't support HirachyHelper I don't know how to hide the original objects and how to prevent the original splines from being present after the conversion.
posted in Cinema 4D SDK
•