RE: From Line Object to Spline
Also, wanted to share the result of following the ideas in this thread on a parametric Cissoid object being deformed by a Twist modifier.
The green stars and blue circles indicate the deformed spline points/knot positions, respectively, and the magenta stars and orange circles indicate the pre-deformation spline points/knot positions, respectively. (Types of) Intermediate Points were set to Natural and Number was set to 4, resulting in about four times as many knots (circles) as spline points (stars), as can be seen from the image. You can see some of the effects of the Natural type on the rightmost vertically oriented curve at the bottom of the deformed Cissoid coming to its lowest point in the image. As a result of being relatively straight, it has a more sparse arrangement of spline points (and knots) than the more curved vertical portion immediately to its left.
The varying sizes of the circles/star point markers in the image are not due to perspective distortion, at least not in total, but rather due to them being scaled based on the distance of surrounding spline points and knots, respectively, so as to try to reduce collisions among the markers with respect to other markers of the same type (the null shape radii were multiplied by 40% of the smaller of the distances between a point and its surrounding points resulting in a tiny gap between markers of the same type, at least when viewed along the normal of any particular point):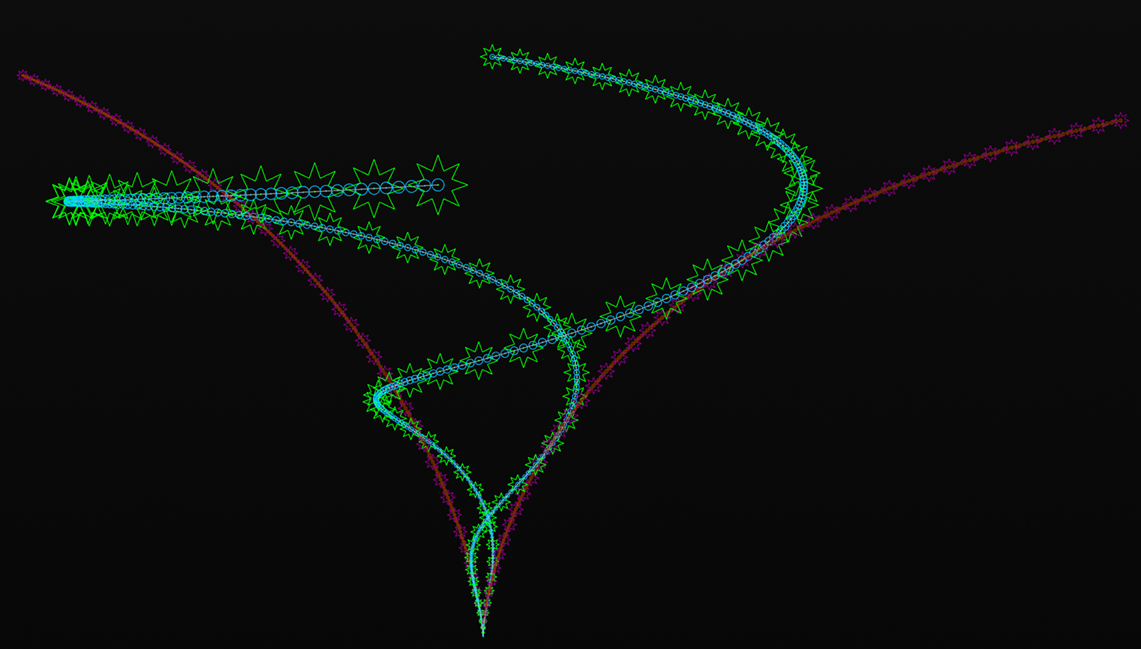 Michael
posted in Cinema 4D Development