RE: Viseme RIG test
Hello
Thank you Ricardo for the code and this option.
It works for me !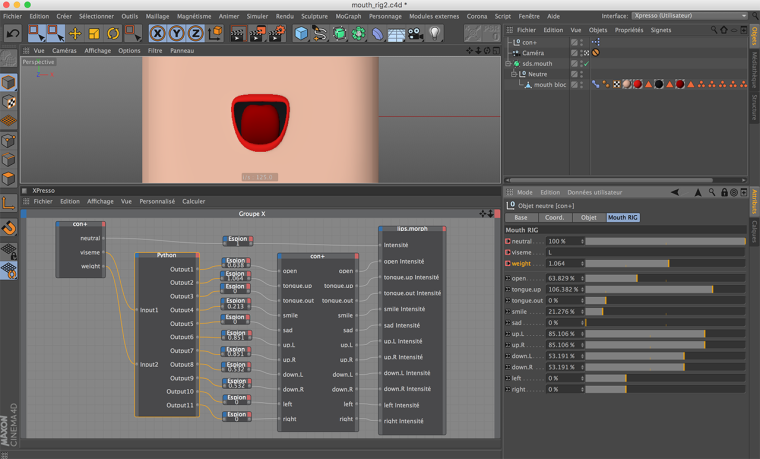 Is there a way to control an interpolation of data (e.g. 0 to 100) on a duration (e.g. 10 frames) with python, with only one order keyframe ?
If you have an advice or a weblink to better learn python for C4D, i'll take it !
Thanks
Gal
posted in General Talk
•