RE: How to access the BaseContainer of an Command-Dialog
Hey @ThomasB,
my apologies, you were quite clear in your first posting that you meant the timeline, I simply overlooked that information. You are talking about this dialog here, right?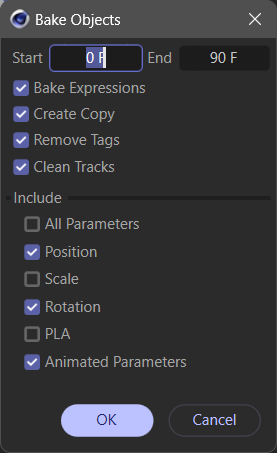 My answer from above applies here in general too. This is a command, and you can c4d.CallCommand it, but that is all the control you have. And other than for texture baking, the underlying functionality is unfortunately not exposed. If you wanted something like this, you would have to write it yourself (which would probably be too much work unless one REALLY, REALLY needs this).
Cheers,
Ferdinand
posted in Cinema 4D SDK
•