RE: c4dpy.exe and VS Code on Windows?
@m_adam Thank you for the prompt and thorough reply. I believe I've followed your instructions exactly, but unfortunately: no luck.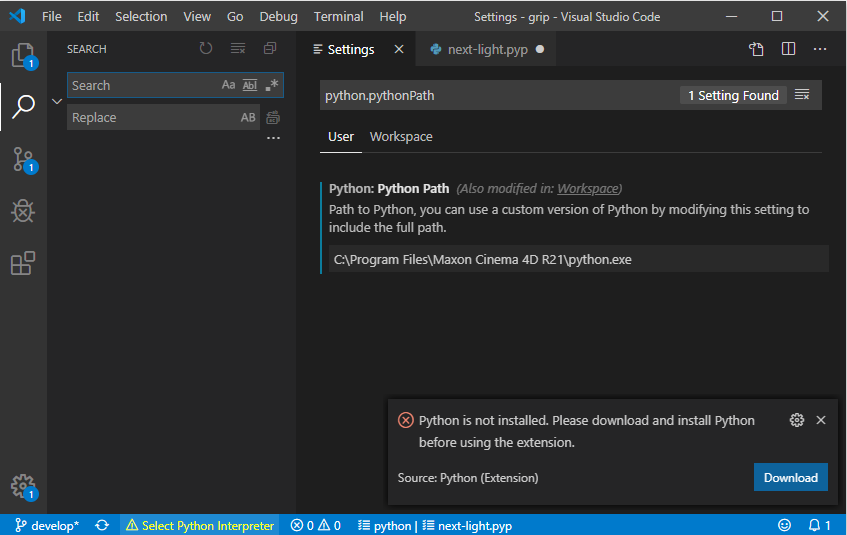 I even went so far as to completely remove all other Python installations and reinstall C4D via installer.
It just doesn't seem to be recognizing C4D's embedded python as a valid python installation for some reason. I have confirmed that c4dpy.exe (renamed python.exe) has successfully logged in and is functioning as an interactive intepreter (and in PyCharm).
Any other ideas?
---
UPDATE: VS Code does seem to be invoking c4dpy, but I'm ~15min into this process with CPU usage pegged near 75% without visible progress: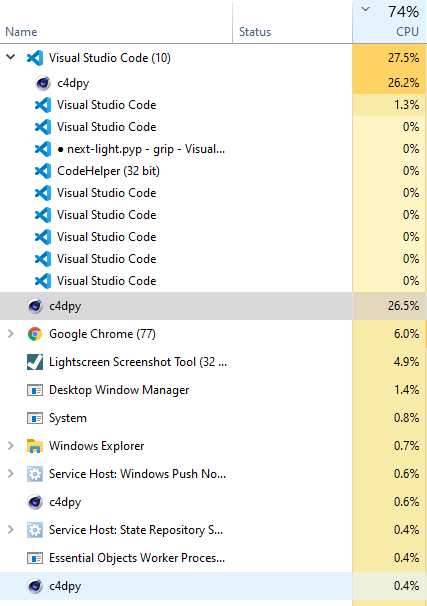 posted in Cinema 4D Development