RE: Getting an Object to Follow Another Regardless of Hierarchy
Sorry for barging in, but as the same Q was asked on two more forums, I stumbled over it.
I couldn't find the actual error in the code, but after reducing the whole thing to the crucial lines, I am fairly convinced that it is a bug. I created a completely new scene (R21) to exclude any strangenesses from the original file, and it's still easily reproductible: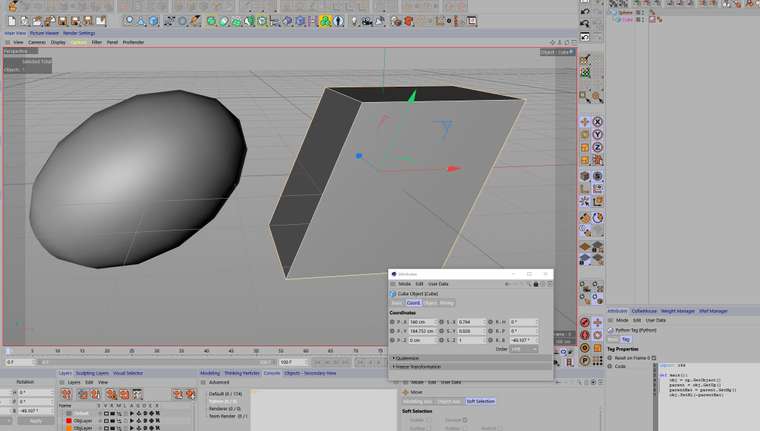 The script here is very simple:
import c4d

def main():
    obj = op.GetObject()
    parent = obj.GetUp()
    parentMat = parent.GetMg()
    obj.SetMl(~parentMat)

It does nothing but assign the child the inverted parent matrix as local matrix. Logically, this should make the child stay constant and in place, regardless of whatever changes you perform to the parent.
It works very well as long as you only rotate or translate the parent; as soon as you add some scaling, you get the result above. The child's matrix starts shearing, and the coordinate system is no longer orthogonal (which isn't even supported by C4D natively).
I can only conclude that the matrix inversion has a bug and is not handling scaled matrices correctly (as strange as it sounds - such a basic error should show up in every second scene...).
posted in Cinema 4D Development