Xparticles Failed to load
hello @thestraycat @r_gigante, I am experiencing this (or VERY similar). I receive the following when trying to start up all of my render nodes (S22). They start up with or without xparticles (but never load the plug-in). I can render on all nodes, and use Arnold as a plug-in as well, no issues loading that.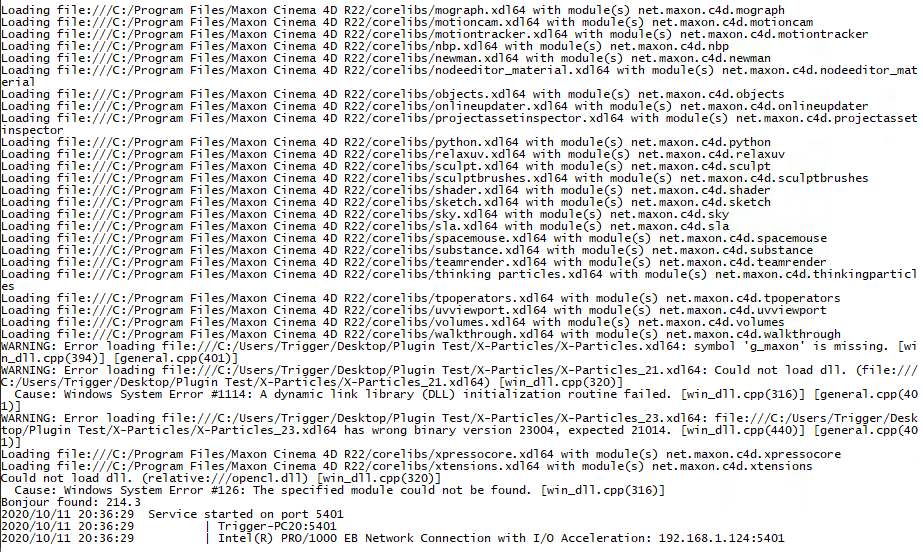 Insydium bumped it back to Maxon, who has escalated it. The bridge for Xparticles is not loading. I've been troubleshooting for 4 weeks. It's in the developers hands now, but any further info would be super appreciated. My 20 nodes are useless at the moment for XParticles, which is no good!
Adam
posted in General Programming & Plugin Discussions