Hey Frank,
Thank you for reaching out to us. I am a bit confused as you seem to imply that you want an async dialog without the triple bar character ≡ as an icon. That is not possible, and in my opinion also not desirable, at least from an enforcing UX-guidelines standpoint. You can add the triple bar icon, Cinema 4D calls that thing "pin", with DIALOG_PIN, but you cannot remove it.
Things like the gradient selection dialog are simply a modal dialog. They will always lack the pin. Dialogs also do not have menus unless you add them.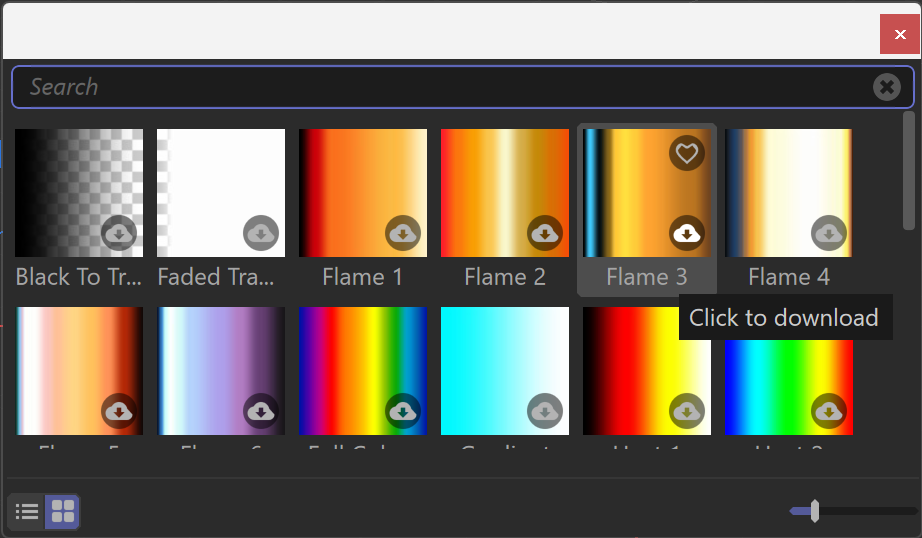 What might be an additional source of confusion is that these modal asset selection dialogs all implement the "close when lost focus"-logic, which might make them feel "less modal". See the simple Python example at the end of my posting for details.
Cheers,
Ferdinand
PS: Eh, now I see it too, the gradient dialog as the red tool dialog closing icon. Probably custom, I would say DLG_TYPE_MODAL_RESIZEABLE should do the trick, or am I overlooking something else?
Result: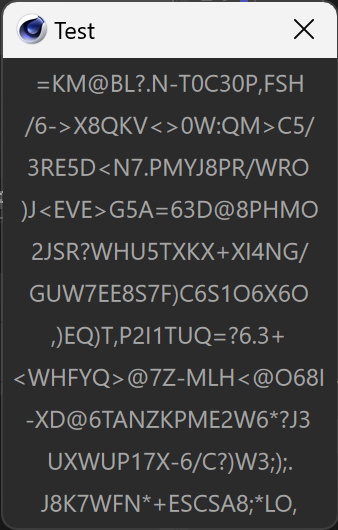 Code:
"""Implements a dialog which behaves similar to the asset selection dialogs.
"""

import c4d
import random

class TestDialog(c4d.gui.GeDialog):
    """
    """
    def CreateLayout(self) -> bool:
        """Called by Cinema 4D to populate the dialog with gadgets.
        """
        self.SetTitle("Test")
        for i in range(1000, 1011):
            label: str = "".join(chr (random.randint(41, 90)) for _ in range(20))
            self.AddStaticText(i, c4d.BFH_SCALE, name=label)
        return True
    
    def Message(self, msg: c4d.BaseContainer, result: c4d.BaseContainer) -> int:
        """Called by Cinema 4D to convey events to the dialog.
        """
        if msg.GetId() == c4d.BFM_LOSTFOCUS:
            self.Close()
        
        return super().Message(msg, result)

if __name__ == "__main__":
    dlg: TestDialog = TestDialog()
    dlg.Open(c4d.DLG_TYPE_MODAL_RESIZEABLE, 0, 500, 500)