Hello everyone,
Question
I get some strange words from sdk and never found what they means, how can I get some info more spcificly?
e.g. I try to check rendering states of my batch render ,when batch render come with a error then , alert me rather than waste all night time, some I think I can get a state list of render queue, when error happens , take an alert and never warning this element this time . but when I test the state , it seems RM_ERROR2 is the only one , I delete some texture to test a warning document , RM_ERROR still not worked , How can I get this symbols meaning ?
This problem also heppened when some undo or some symbols have a number ending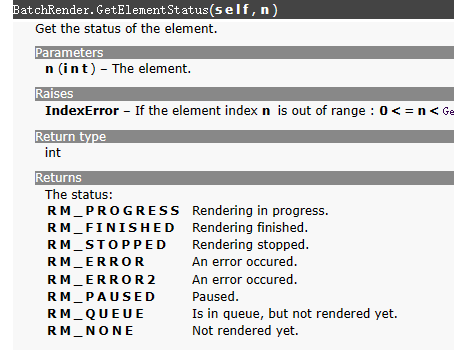 by the way , I think GetEnableElement document is wrong ?
Cheers