Hello folks!
I am a senior animator for the past 20 years now. I am coming from Softimage. The best Animation Tool ever
I have to switch to C4D now because at the moment I am working for a company. They work with C4D.
There is something I really need for my animation workflow:
I want to set a key on
Position X/Y/Z (XYZ separately)
Rotation X/Y/Z (XYZ separately)
Scale X/Y/Z (XYZ separately)
with hotkeys.
Due to the fact, this possibility is not given via the command manager (who knows why...), I need a Python script, which I can save in the PlugIn folder and assign a hotkey to this.
Sadly I am no coder and need some help. Already found some stuff, but it's not really helping me with this problem. There is an old post, but this doesn't work anymore.
https://plugincafe.maxon.net/topic/11552/set-keyframes-through-a-python-tag
Some more information: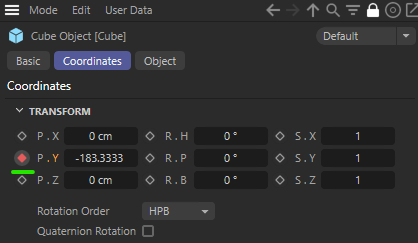 The the script should just execute this simple single click I can do with the left mouse button.
For a single transform parameter. I just want to add a keyframe. If there is no track, one will be created, if there is one, a key will be added with the current value on the current frame of the scene.
It should work for all the selected objects in this moment. Not for the Children.
It would be so nice, if someone could help me with this. Just for PositionX. I think, I am able to adapt this to the other parameters.
Kind regards
Vannipo