Hi,
I'm trying to add a keyframe of the strength of the inheritance that it is inside of a cloner effectors. (See image)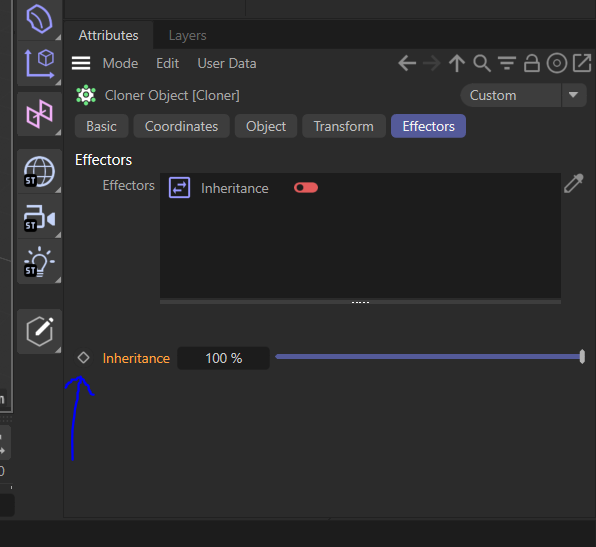 In order to add keyframes I know that I need to have a CTrack however I'm unable to locate which DescID or more specifically which DescLevel I need to use to achieve my goal.
How can I find the DescLevel I need?
Thank you for your time.
Joel.