Hi,
In my scrollgroup, I created a UserArea to draw pictures, but the size of the pictures to be drawn is dynamic,
that is to say, when the dialog is opened, different pictures are loaded and switching displayed by clicking button . When image size changing, expect the scrolling gui component to always be correct.
(The picture drawn in the UserArea is 1:1, such as a 1280 * 720 picture file, the size in UserArea drawed also 1280 * 720).
When I created it, the size of the UserArea could not automatically adapt to the image size, which caused the gui component of the scroll group to not work as expected.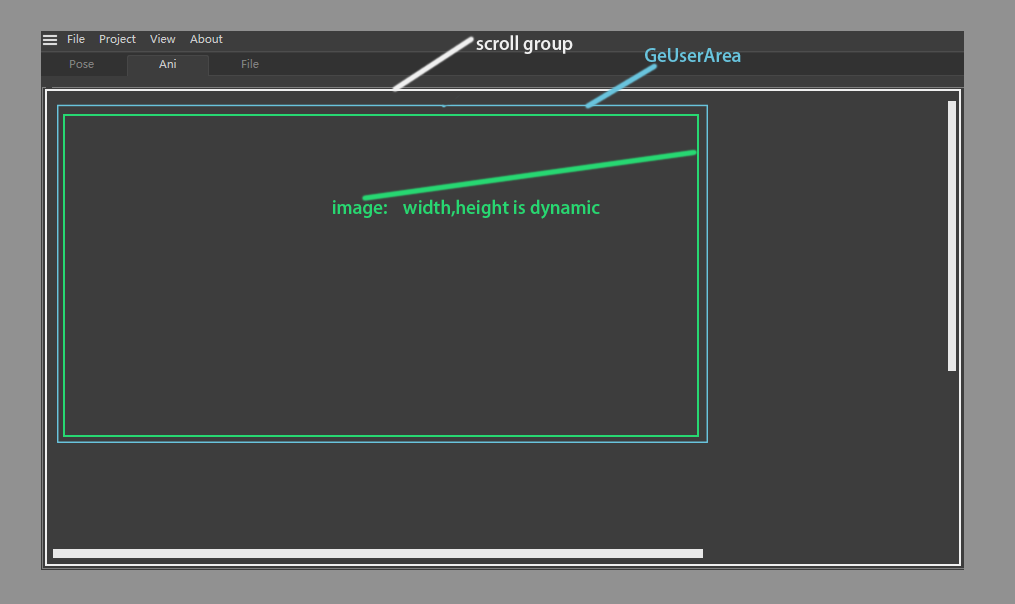 After reading these two posts(Scrolling in UA/Scaling a GeUserArea in a ScrollGroup), I still can't achieve this goal! Thanks for any help!