Hello,
I have created a gradient attribute but instead of getting a proper Gradient UI that C4D uses, I am getting this one.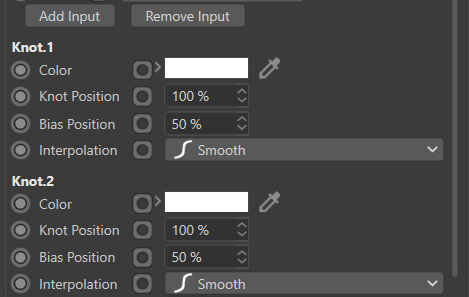 I noticed that it can be achieved by settings Replace Complex UI parameter to 200001011 but I could not find a way to set this parameter pragmatically except that from the resource editor. At first, I thought that this parameter would be on datadescription_ui.h, but it was missing from there or maybe it is located in another file.
Is there any way to set that parameter pragmatically, or any other way to show my Gradient parameters' UI as it normally should be?
Thank you.