sorry @Ferdinand if I annoy you again,
but is it possible, for example, in a Python Generator that has a small user data interface, e.g. to change the name of a user data entry or to hide it or set editable to False, so that I can no longer change the value of it , I mean is it feasable with the code in the Python Generator to change this dynamically, not with script. So to change the data descriptions, I have problems with access.
like here in the picture:
The Boolean above, if true, then the entry should change from "steps" to "Big Steps" or it should hide it or that it is no longer editable.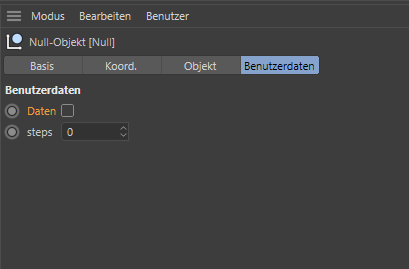 and also is it possible to change completely the interface when the bool is on True, maybe instead of the real value , to set a Data Type Link .
Or do I have then delete the Userata and add a new one?
Or via PlugIn but Plugin is so difficult , I first have to study a bit plugin code...all these classes what they are for...man it is frustrating