Hi, is it possible to define custom node material presets for a custom node space?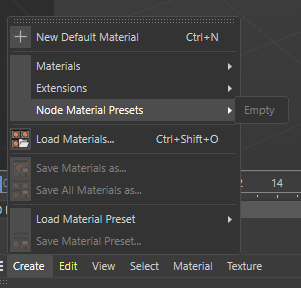 It seems that the node material presets are empty for the "Example" node space, and I couldn't find anything related to adding such presets in the SDK (or the examples).
If there is a way - is it also possible to instantiate such a preset with a command plugin?