I had the following line in a plugin, which was working fine for R17 upto R23.
self.AddSeparatorH(inith=5, flags=c4d.BFH_FIT);

Suddenly with latest S24, a user reports following error in the Python console:
TypeError:Required argument 'initw' (pos 1) not found

Looking at the documentation I now notice why I used "inith", and since this is an horizontal separator one would expect to only provide the height.
However, latest documentation indicates "initw" (initial width) should be used ... which does sound weird.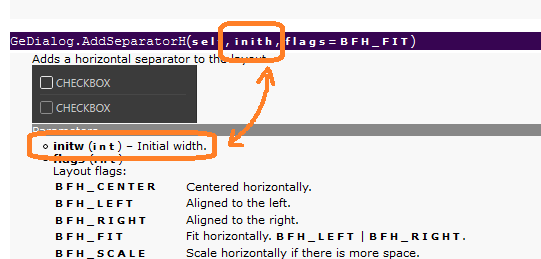 I haven't older Python SDK documentation at hand, but my guess is this "initw" was erroneously introduced in S24.