hi,
sorry for this poor answer. I cannot find why it's not working. I need more time to investigate (or ask the devs)
I hope this will help you a bit.
as you saw, for a group or a single swatch the type is DRAGTYPE_RGBA_ARRAY
The intern code is very similar to what you are doing.
This is the part of the code that call the HandleMouseDrag. (for a group)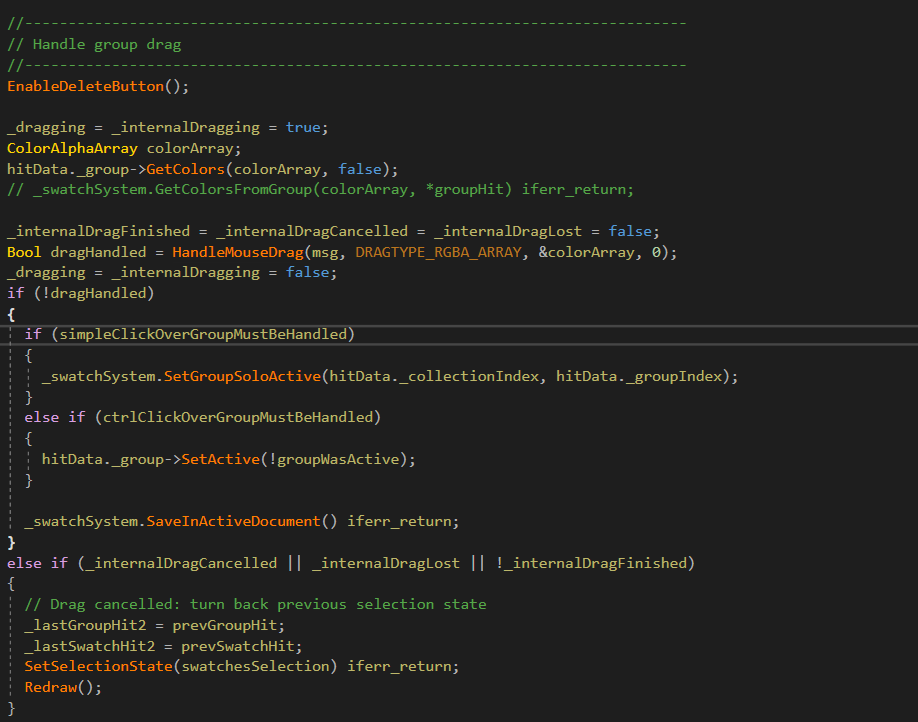 It's called from the InputEvent of the ColorSwatchesArea (which is a GeUserArea).
That could be interesting to handle the return of HandleMouseDrag
Sometime HandleMouseDrag is called with that flag HANDLEMOUSEDRAG_PRIVATEFRAME but can't figure out what's really the point of using it.
Cheers,
Manuel