Dear Developers,
so after some great help from Zipit as allways I got my combine script working.
But the Matrix Manipulation does not repect the "Cached" NormalTag from my CAD import and flips it somehow. I Cannot "correct" the Normal Tag afterwards in Cinema because its limited functionality (read only?). Only Deleting it makes the Polygon object look normal but that is not an option for me - I need the sensible data (curvature shading) of the Normal Tag
I fear its exactly this problem but this is defenitly to much for my coding experience :-(
Is this NormalTag manipulation the right direction or can I do it simpler ?
Here is a screenshot to show you whats the problem. (red is wrong light from above still top is shaded dark).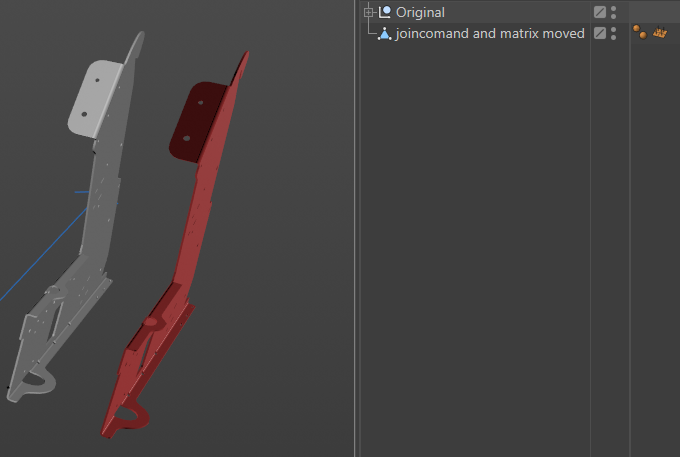 kind regards
mogh