Hey everyone!
While @mikeudin recently asked about the group weighting I've noticed that I'm currently working on a Plugin that looks more or less like the Renderqueue.
I've stumbled across some interesting UI choices and would love to know how they can be achieved, please have a look at the attached image.
– How can I add a undockable Palette with different Buttons to my Layout/Dialog?
– IconId of Icon in the top right corner?
– Are these Quicktab Buttons showing/hiding the groups below?
– Two Groups, with same rows in conjunction with StaticText?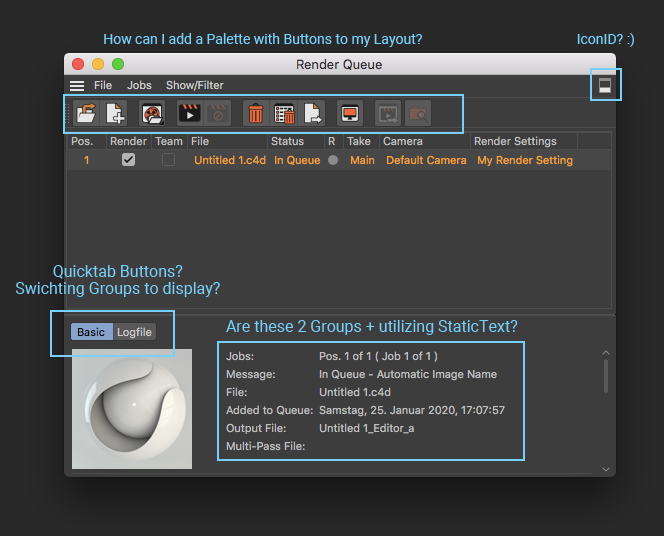 Hope this isn't an unusual request.... :innocent:
Thanks & Cheers,
Lasse