Hi,
I found that some of dialogs contain desc datas unlike others, for example Soft Selection Manager and Weight Manager. Also, those dialog's .res files are located in description folder, not dialogs folder.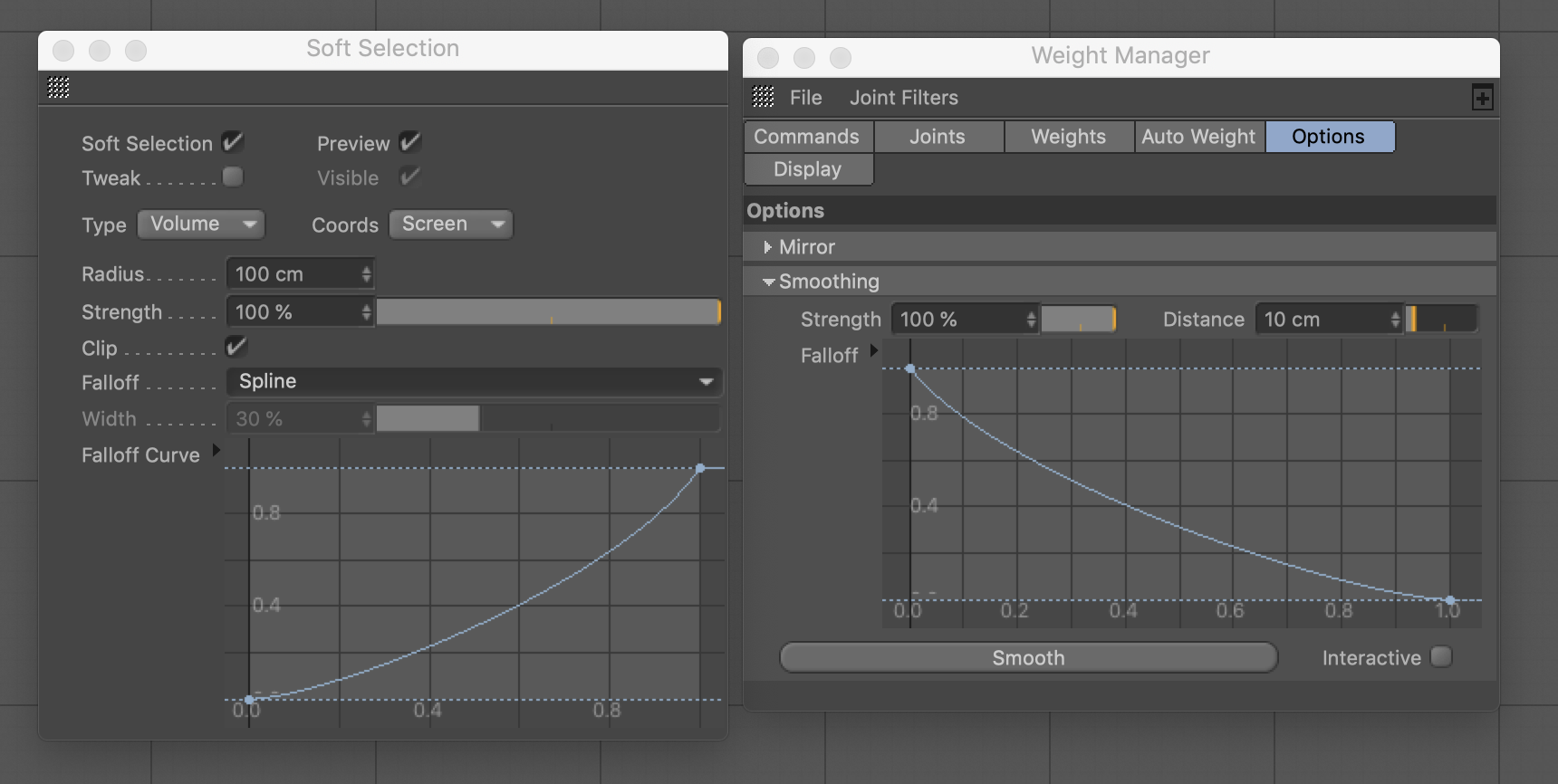 And I tried to make a command plugin that open a dialog including desc datas via .res file in description folder, but I'm not sure how it works.
Does anyone know the way to build a dialog with those resources (especially Spline GUI) ?
I hope I'm not asking stupid question.
Thank you!