Hi,
I have the following problem in making a copy of a bend deformer that has a box field as a child and the same box field inserted in its field list as you can see in the picture.
Using the pyhon tag to make a copy of the bend deformer I get a different result from one obtained by running the command in Tools/Arrange Objects/Duplicate or even with a simple Drag and Drop.
I would like to have the same latter results using the python code.
Precisely happens that the copy made with the python code results in having in the Field list the Box Field of the previous Bend and not the duplicated one.
How can I solve the problem?
This is the code used for make and insert a copy:
def Duplicate():
    last = op.GetObject().GetDownLast()
    new_object = last.GetClone(c4d.COPYFLAGS_NO_ANIMATION)
    new_object.InsertAfter(last)

(C4D R20.055)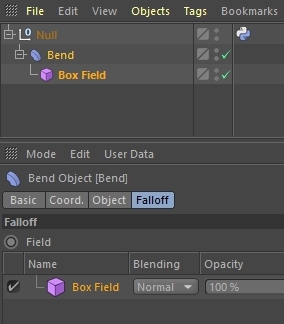 The start point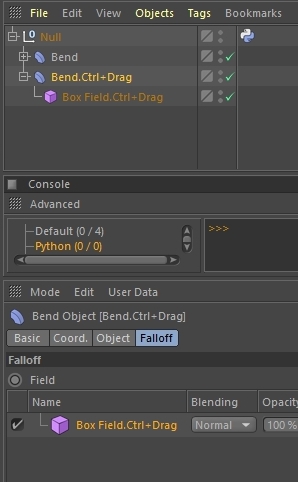 The Control Drag result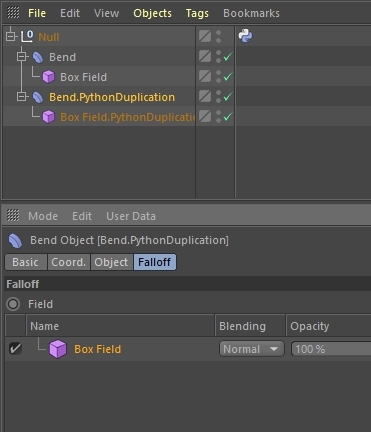 The Python code result